 Are you planning to visit Seoul?
Start your own trip to Seoul that sparkles with energetic people at "Hotel Gracery Seoul", which serves all the purpose of your trip, including leisure and business.
Luxury Design
and
Outstanding Accessibility
with
Heartful Service,
We will be part of your precious moments.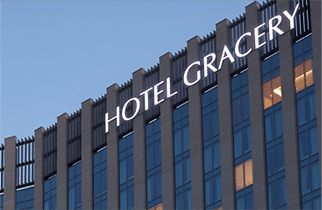 INFO
Hotel Gracery Seoul provides optimal accessibility to major business and tourist attractions in Seoul, and the beautiful city-view through sensuous interiors and front windows gives everyone an unforgettable impression. Hotel Gracery Seoul, which has an attractive space-separated bathroom and delicate amenities, has a total of 336 rooms, providing a comfortable and special rest for customers.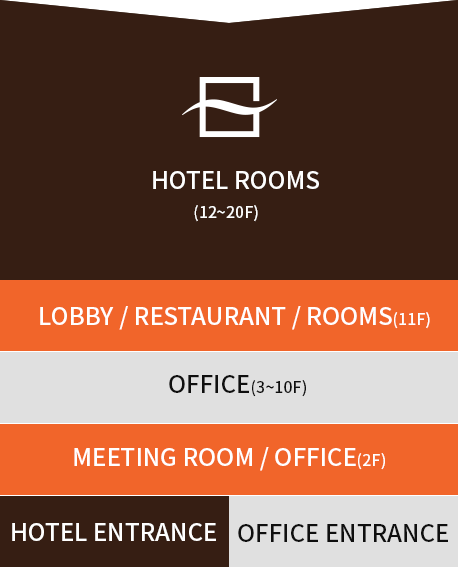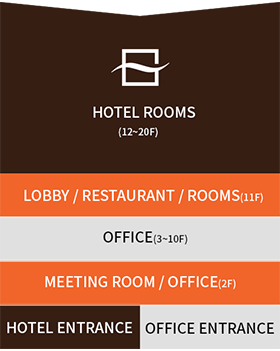 floors info
Hotel Gracery Seoul opened in August 2018 with a total of 336 rooms, restaurants, conference rooms, coin laundry rooms, convenience stores, and parking lots.
It is located in the center of Jung-gu, Seoul, which is full of famous tourist attractions and various restaurants, and it is easy to move to the provinces because it is close to Seoul Station.
Prepare a gift for yourself while receiving a delicate and elegant customized service from WHG, a Japanese hotel company.
Enjoy the four colors (food, sightseeing, shopping, healing) with our "Hotel Gracery Seoul" to complete the picture of your dream hotel vacation.